How Great are Cornell Fans?
Another reason to love Cornell.
Over at the eLynah Forum, Cornell lacrosse fans are still fired up about Cornell's number four seed in the NCAA tournament bracket, even though Cornell was the only undefeated team in the country and it beat the number one seed, Duke, earlier this year.
Anyways, instead of just griping about it, one intrepid Cornell alum has taken the matter into his own hands, mathematically attempting to prove Cornell's superiority. Using the Bradley-Terry Ratings scheme, which was originally designed to rate chess players, the marginal probability that certain teams are better than others can be calculated: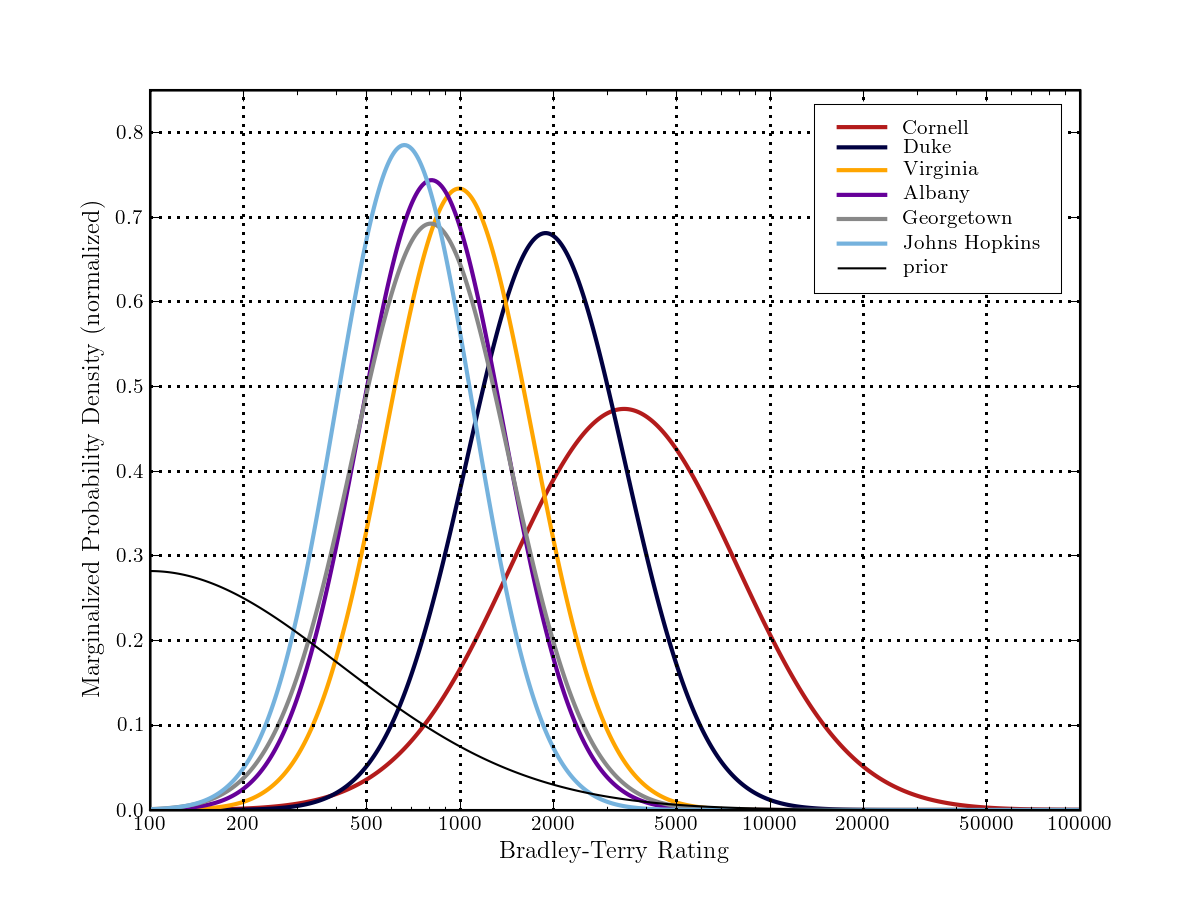 The red line (Cornell) to the right of the blue line (Duke) demonstrates that there is a 75% chance that Cornell is a better team than Duke. If Cornell prevails over Albany this weekend, then it will be a Duke/Cornell match-up in the semifinals, and we'll be certain to find out which team is better... again.
Let's Go Red!