Dead Heads on the Hill
Not E.B. White. Not Kurt Vonnegut. Not Victor Nabokov. Not even Ann Coulter.
A fair number of people believe that Cornellís most significant contribution to contemporary American culture occurred on May 8th, 1977, when the Grateful Dead played Barton Hall. The show is a legend among dead heads and is one of the most popular shows available for downloading or trading over the Internet.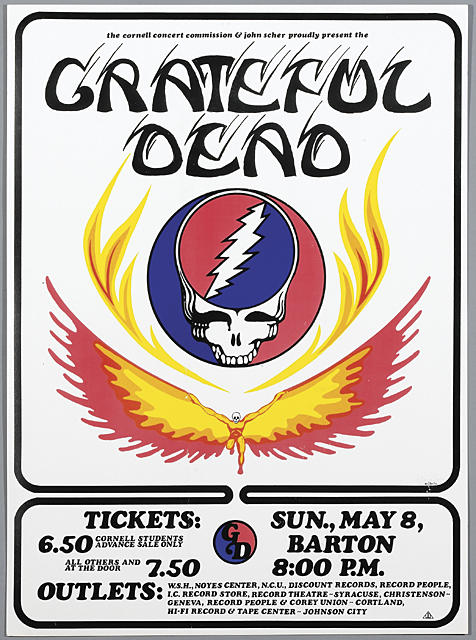 Apparently LSD flooded the gorges that night.
And now the City of Ithaca has proclaimed May 8th official Grateful Dead day. Only in Ithaca.
You can stream the show for yourself here.
And the best concert I ever witnessed during my days in Ithaca? That was the Arcade Fire at Noyes right before they exploded onto the scene in November of 2004. All 300 kids in the room were convulsing in hysterics by the end of Neighborhood #1 (Tunnels).